The Leibel Fein and Nomi Fein, Rabbi Richard J. Israel, and Jay E. Orlin Social Justice Fellowships
**UPDATE — THE DEADLINE HAS BEEN EXTENDED — applications for the 2017-2018 fellowship are due by WEDNESDAY, FEBRUARY 1, 2017 (not January 20, 2017).**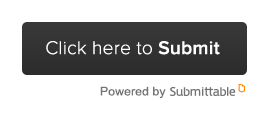 An extraordinary fellowship experience:
The NIF/Shatil Social Justice Fellowship is a one-of-a kind 10 month experience where fellows spend 4 days a week on the front lines of social change in Israel at a premiere Israeli non-governmental (NGO) social change organizations.
In addition to working on cutting-edge social justice issues with veteran activists, through monthly enrichment programs fellows will also have the added benefit of close contact with experts from Shatil, NIF's capacity building center and action arm. The program also includes periodic site visits designed to further develop the fellows' understanding of Israel, Israeli activism, and the their own role as activists both in Israel and at home.
Upon acceptance to the program, fellows will identify the NIF core issue area on which they would like to work. The program coordinator will work with each one to find the right placement. NIF core issues are:
Safeguarding Human Rights and Democratic Institutions
Shared Society and Combating Racism
Palestinian Society
Social and Economic Justice
Religious Freedom
In addition to focusing on its 5 core issue areas, NIF is prioritizing a set of bold initiatives (NIFD). Fellows may also elect to spend their 10 months with an NIF organizational partner engaged in the following cutting-edge initiatives:
Articulating progressive vision and policy
Reclaiming the conversation about national security
Media monitoring
Digital organizing
Explaining the circles of the "Common Ground"
Cultivating the shared values in the Russian-speaking community
Engaging with the Masorti-Mizrahi community
Democratizing participation in municipal politics.
Living expenses are covered by a modest stipend.
For more info on Fellowship goals and expectations click here »
The 2017-2018 Fellowship year runs from September 1, 2017 – June 30, 2018.
NIF will contact applicants in early March 2017 to let them know if they are being invited for interviews. NIF will notify applicants of final decisions regarding the fellowships in the middle of April 2017.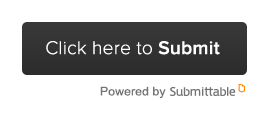 Application Requirements for the 2017 – 2018 Fellowship
**UPDATE — THE DEADLINE HAS BEEN EXTENDED — applications for the 2017-2018 fellowship are due by WEDNESDAY, FEBRUARY 1, 2017 (not January 20, 2017).**
Completed application must include:
Application Form – If you are having trouble with the submit button above, please copy/paste the url below into your browser: http://newisraelfund.submittable.com/submit/66252
Transcript (Unofficial) – there is an opportunity to upload this while completing the online application
Resume – there is an opportunity to upload this while completing the online application
Essays – to be completed as part of the online application
References – to be provided and submitted (uploaded) in the online application
COMPLETED applications, including transcripts and references, MUST be received by January 20, 2017. (UPDATE — THE DEADLINE HAS BEEN EXTENDED TO WEDNESDAY, FEBRUARY 1, 2017.) Applications and letters of recommendation will be accepted online or by e-mail only. Please email all materials to [email protected].
If you have any questions, please contact Miriam Isserow at [email protected] or call Ruti Kadish at 202-513-7823.
**References: Two written references are required. Preferably, these should be submitted in the online application. If you are submitting via email, please use the following PDF form and submit them to [email protected]. Please submit the name and contact details of the referees who will be sending these references with your application package. Further, please provide the name and contact details of one additional reference that we may contact.
PLEASE NOTE: Following the submission of your complete application, you will be contacted for a Hebrew screening that will take place over the phone or by Skype.
Because the internships require that Fellows are fully integrated in Israeli NGOs, successful applicants must have either excellent Hebrew language skills or good Hebrew with excellent Arabic skills. If you are unsure if your Hebrew skills are adequate, please contact [email protected] to set up a Hebrew screening before applying for the fellowship.
Applicants should be college graduates by the start of the Fellowship year. Only U.S. residents are eligible for the SJF; Israeli permanent residents are not eligible to receive an NIF/Shatil Social Justice Fellowship.
To read more about the most recent cohorts of NIF/Shatil Social Justice Fellows, click here »
About the establishment of the Social Justice Fellowships
The Social Justice Fellowships were founded by Leibel Fein, considered by many (including NIF's CEO Daniel Sokatch in his moving tribute upon Leibel's passing) "father of the Jewish social justice movement." Leibel was truly an inspiration to many and a one-man incubator of many ideas that have now become commonplace in the progressive Jewish world. Yet the initial impetus for the founding of the fellowships was a personal tragedy: the sudden death of his daughter Nomi Fein at the age of 30. It is characteristic of Leibel that he reacted to his daughter's passing with the impulse to launch the fellowship and inspire others to social justice.
Additional Social Justice Fellowships were created to honor the life and memory of Rabbi Richard J. Israel and Jay E. Orlin Fellow. NIF-Canada has also sponsored fellows although there will not be a Canadian fellow in 2017-2018. Click here to read more about the legacies Nomi Fein, Rabbi Richard J. Israel, and Jay E. Orlin.
About the New Israel Fund and Shatil
The New Israel Fund (NIF) was established in 1979 to strengthen democracy and promote social justice in Israel, and is today Israel's foremost social-change institution. Specifically, it works to advance the following objectives: Fighting for civil and human rights; Promoting religious tolerance and pluralism; Closing the social and economic gaps in Israeli society; and Protecting Israel's environment.
Since its founding, NIF has granted more than $200 million to more than 800 Israeli non-profit organizations. But NIF is far more than a grant maker; NIF is a unique working and philanthropic partnership of North Americans, Israelis, and Europeans, providing more than 1,300 Israeli non-profit organizations with financial and technical support each year.
In 1982, NIF established Shatil, the New Israel Fund's Empowerment and Training Center for Social Change Organizations in Israel. Shatil builds organizational capacity of NIF grantees and similar organizations by providing training, consultation, coalition-building assistance, and other services.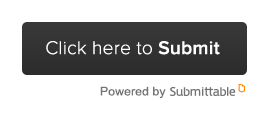 If you are having trouble with the submit button above, please copy/paste the url below into your browser: http://newisraelfund.submittable.com/submit/66252